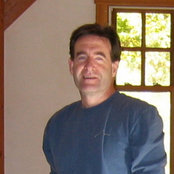 Brilliant! Lighting & Design
| | |
| --- | --- |
| | Brilliant! Lighting & Design |
Commented: The Billionth Lighting Design Post
@Justin, agreed, more light is better. I'd pull the R/F recessed out away from appliance face (since it has its own inner light.) Say half way to end of peninsula, so that it can light the end (where...
Commented: Help with Hallway/Stair Lighting
@Lindsey, while you have left out many specifics which could affect the final design / layout for lighting (IE: materials, colors, ceiling height, etc.) I would point you to using something like Litho...
Commented: Island Pendant/Dining Room Chandelier options
IMHO, no need to match. Just attempt to have them compliment each other. You make no mention of style preference nor materials & finishes in the spaces, so difficult to make specific suggestions....
Commented: Light fixture finishes
IMHO, no. There is no compelling reason to match finishes throughout. Just as rooms will have unique materials, colors etc., fixture finishes can also be different. I do prefer to see open plans (whe...
Commented: What type of lighting would brighten this game room?
@jaziro, you could easily add a small cove trim around the base perimeter of the coffered ceiling and hide LED tape on top of it to wash that ceiling area with light. Also consider replacing the si...
Commented: Kitchen Lighting
Please attach pictures. Also a floor plan of the remodel if possible. Details about materials & finishes too, since they will also impact lighting needs.