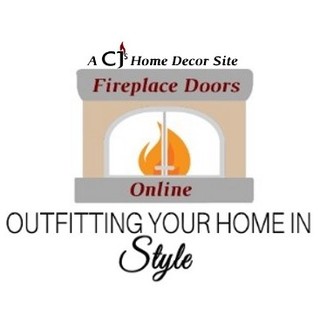 CJ's Home Decor & Fireplaces
With over 20 years experience in the hearth industry, CJ's Home Decor & Fireplaces, LLC is a name you can trust!

Here at CJ's, we offer a large and diverse product line to appeal to almost every home improvement need, both indoor and outdoor. With nine divisions and our 3,000 sq. ft. showroom, we take pride in the products we offer to our customers -- great customers, like you!

Because we are one of the last privately-held companies in our industry, we are able to provide quality products at affordable prices. From humble beginnings in 2000 to the present day, CJ's has worked hard to achieve these three ideals:

1.) To provide as many American-made products as possible
2.) To incorporate eco-friendly products where available
3.) To offer unique home decor products for affordable prices, including free shipping on a large array of items!

These goals are important to our success, because we feel that we can offer products that meet our goals and satisfy our customers while helping our workforce and protecting the environment.

As we continue to grow our business and product lines, we hope that you will continue to find the products necessary to make your house a home.

Thanks for getting to know all the sides of CJ's! Welcome home.
Contact:

CJs Home Decor

Type:

Address:

21701 Route 6,
Warren, Pennsylvania,
United States, 16365

Phone:

18889861535

Fax:

(814) 723-4187

Website:

CJ's Home Decor & Fireplaces
uploaded 1 new product

CJ's Home Decor & Fireplaces
uploaded 1 new product

CJ's Home Decor & Fireplaces
uploaded 1 new product

CJ's Home Decor & Fireplaces
uploaded
1 photo

CJ's Home Decor & Fireplaces
uploaded 3 new products

CJ's Home Decor & Fireplaces
uploaded 2 new products

CJ's Home Decor & Fireplaces
uploaded 1 new product

CJ's Home Decor & Fireplaces
updated their profile

CJ's Home Decor & Fireplaces
uploaded 1 new product

CJ's Home Decor & Fireplaces
uploaded 8 new products

CJ's Home Decor & Fireplaces
uploaded
2 photos

CJ's Home Decor & Fireplaces
uploaded 1 new product

CJ's Home Decor & Fireplaces
uploaded 1 new product

CJ's Home Decor & Fireplaces
uploaded 1 new product

CJ's Home Decor & Fireplaces
uploaded 1 new product
Review by
Janet P.

:

I ordered replacement zero clearance doors for my prefab condo fireplace since I was also redoing the fireplace surround. Service was excellent--the associate h... Sign in to see more »
Projects
Ideabooks
Professional Categories in Warren
Fireplaces near Warren