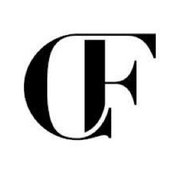 | | |
| --- | --- |
| | Cooper Floors, Inc. |
Commented: what floors are these
Hi Lisa, I'm sorry I didn't see this message until today. These floors are Provenza Heirloom Collection, color London. They are a 6" wide oak plank with a wire brushed, natural finish
Commented: what is this flooring? Brand/color
This is Provenza Antico Collection. Havea wood, color: Stonehenge. I have several other photos and a sample of this at our showroom in Fountain Valley if you would like to see more shots or the floo...
Commented: What is the flooring in this room? Brand/color
This is Monarch Plank 3/4" x 8" Collection Fumo, natural oil finish. The Monarch Plank has a great website with photos. Check out www.monarchplank.com If you'd like to come see the floo...
Commented: Floor
This was a custom color using Dura-Seal stain. I believe it was a mixture of chestnut and ebony stains. The best way to achieve the perfect stain color is to mix several colors and apply directly th...
Commented: Stain color?
This is an Ebony stain by Dura-Seal on a red oak plank. It will take differently on different wood species so be sure to do a test sample beforehand.