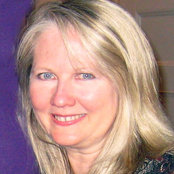 | | |
| --- | --- |
| | Zapata Design, LLC |
Commented: Deck and fence colors help!!!!!
It looks great - but if that is not your style, stain it with a darker color and start planting along those new walls to help soften it. Never paint, ( because that would involve yearly / constant mai...
Commented: Please help with making the right backsplash choice!
That gray one on the right looks like a handmade tile. If it is, keep in mind that downlighting accentuates the hand-made part of the tile, and make it look bad when installed. (Keep that in mind when...
Commented: Carrera Tile Shower Floor with large gray area
I think that those may be iron deposits causing your darker staining. The darkening effect is probably being caused by water saturation, as Carrera is very porous, even with sealer. All white marbles ...
Commented: River stone shower floor leak and tile displacement
I agree with all the pros here. My husband is also a home inspector and it is shocking that anyone would put drywall in a shower. Water leaking anywhere in a house is a homeowner's nightmare. It only ...
Commented: Ceiling color
For ceilings I LOVE Sherwin Williams Alabaster - just another idea.