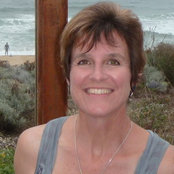 | | |
| --- | --- |
| | Skyline design studio |
Commented: What did you use for the wall cap?
Oh, my, I don't know how I missed your question - I'm so sorry. The wall caps are terra cotta from Arto, as is the patio tile. We used Arto's Roman wall caps and pier caps (the square ones). The co...
Commented: Exterior - Siding
You're welcome! I like your work - very nice massing and use of materials throughout. Cheers, Diane Hayford, Skyline Design Studio
Commented: Garden
These are built on site by the contractor. If you look at some of the previous questions on this photo you'll see some more info on them. Thanks for asking!
Commented: posts
Excellent!! I'm so happy to have helped you. Nice job on your trellis panels - they look great. Thanks so much for sharing the photos. Happy gardening!!
Commented: Arc. Tony Ifechukwu
Hi - this furniture was purchased by the client, it's not mine; I do landscape design only. You can probably find this type of furniture online by doing a search for wicker furniture, then see what t...
Commented: SO BEAUTIFUL!
That is Limonium perezii, also known as Statice or Sea Lavender. It is durable, pretty drought tolerant and blooms it's heart out for a long time. It's leaves are a nice big oval shape which I like ...