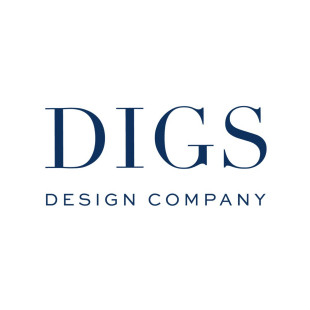 Digs Design Company is about superior design with a strong client focus. The firm was launched by Jocelyn Chiappone.

Jocelyn trained at Rhode Island School of Design. She launched Digs Design Company to realize her passion for generating spaces that are both livable and extraordinary. Jocelyn's experience has lead her to focus on designing rooms that bridge the classic and the modern, the vintage and the eclectic, the elegant and the savvy. Her work has been published in Rhode Island Home Design ( cover) Rhode Island Monthly and Southern New England Home( Cover) .

Jocelyn listens to the client's needs and applies her design expertise to create beautiful spaces that are ideal for living. She brings exquisite color and bold patterns into rooms that need to be awakened. In addition, she incorporates soft pallets where fine silhouette and texture outshine color. The question that begins every project is what is the client hoping to achieve: a space infused with brightness and energy or a peaceful respite from the outside world?
Digs Design Company services the New England area, working closely with architects and builders to artfully transform homes through small projects as well as large scale renovations.

Digs Design Company ~ creating timeless, breathtaking spaces for everyday life.

Services Provided:
Full service interior design

Areas Served:
Serving New England, Cape &Islands, Block Island
Contact:

Jocelyn Chiappone

Type:

Interior Designers & Decorators

Address:

115 Pendar Road,
North Kingstown, Rhode Island,
United States, 02892

Phone:

(401) 294-2178

Website:

Digs Design Company
added 1 photo to ideabook:
Digs Ideas


Digs Design Company
tagged a
photo
with: "Debby Krim Photography", "Debby Krim Photography"

Digs Design Company
tagged a
photo
with: "Debby Krim Photography", "Debby Krim Photography"



Digs Design Company
updated their profile