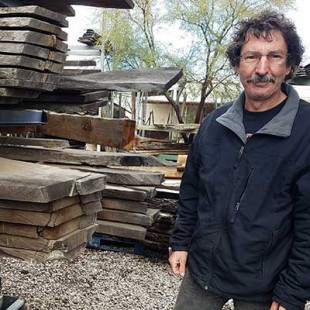 Earl Nesbitt Fine Furniture
I have been designing and building fine furniture since 1989 when I completed an intensive, year-long apprenticeship with a master craftsman. I take great care with each piece and every detail, no matter how small, to create the finest work possible, always with the goal of meeting or exceeding my customer's desires. I will build your piece of custom fine furniture to last for generations and fully expect its value to increase with time.

Services Provided:
designing and building custom, high end, fine art furniture

Areas Served:
nationwide

Certification and Awards:
In 2013 — a Best of Houzz For Customer Satisfaction award;
In 2012 — from the Santa Fe Arts Commission for my kinetic sculpture, "The Portal";
In 2012 -- a Best of Show from members of the Weems International Artfest.
Contact:

Earl Nesbitt

Type:

Address:

13 Quiet Valley Loop,
Edgewood, New Mexico,
United States, 87015

Phone:

(505) 592-9265

Website:

Earl Nesbitt Fine Furniture
updated their profile

Earl Nesbitt Fine Furniture
is following
Design Alliance
,
Juniper Ridge Designs LLC
,
Annalea Hart
,
Susan Westbrook Designs
,
Marketing Director with WR. woodworking
,
Wine Cave
,
MIA Italian Luxury Furniture - Mobili in stile
,
Platinum Poolcare
,
cszumilas
,
tododia
,
WR Woodworking
,
Wingsdomain Art and Photography
,
Abstract Art by Erica Wildman
,
Dahl Kitchen & Bath Studio
,
Urban Designs
,
acmuns
Projects
Professional Categories in Edgewood
Furniture and Accessories near Edgewood