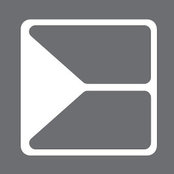 GEC Anderson Limited
Kitchen Designers & Remodelers
| | |
| --- | --- |
| | GEC Anderson Limited |
Commented: Industrial/New York loft style kitchen
GEC Anderson supplied the stainless steel sinks, worktops, cabinets, drawers and shelving and I don't know where the other furniture or items came from, unfortunately. Here is another view of the room...
Commented: What are your thoughts on Denim Drift?
It kind of reminds me of a recent kitchen GEC Anderson was involved with, that had denim blue units and where we even added rivets to the edge of our stainless steel worktops - all very much in keepin...
Commented: Kitchen worktop
Hi Photographs can be deceptive and, as specialists in stainless steel worktops, GEC Anderson are not usually heard to espouse the virtues of other worksurface materials. But, for interest, please see...
Commented: Stainless steel kitchen doors
Catie Sincere apologies - I have just seen your message - but we certainly can produce stainless steel doors. These are made to order and can either have i) plain front, for use with handles, by other...