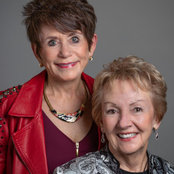 | | |
| --- | --- |
| | Arrange Interior Design |
Commented: fabric color of chair
Two questions, are these covered in faux leather and are they returnable?
Commented: will you resend this pic. it's unclear
Sorry, did find a way to get a better image. Almost done with your plan. Did you contact Gary Olson, my painter? I know he tried to call several times. tx ja
Commented: can i mix modern amd rustic in a 1995 house
Yup, its always ok as long as there are other ways to tie the items in the areas together, such as size, color, and texture. All of these surfaces and styles actually add texture and interest to your...
Commented: Flooring Dilemma
Ok then try luxury vinyl tile which might transition from the vinyl. Just need the correct pattern. Also great for dogs and looks good. Reduces noise level.
Commented: 1865 Brick row house bathroom remodel
OK in that case I would install the shower in the closet area, and put the functional vanity on the right. The potty can go to the right of the door, across from the vanity. I too like the beadboar...
Arrange Interior Design
added a product to Ideabook:
Wish List
2 days ago