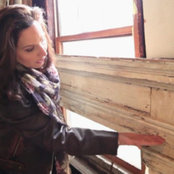 | | |
| --- | --- |
| | Joanne Palmisano Design |
Commented: What are the dimensions of this sink?? Thanks!
Hello This kitchen and the rest of the house were featured in my first book, Salvage Secrets. This a home of an architect in Portland Oregon. I don't know the exact dimensions of the sink, but I do re...
Commented: Love the chandelier! My new favourite thing!!!!!
This picture was in my first book Salvage Secrets. This house happens to be one of my closest friends. She actually made the chandelier herself out of bottles she found in the backyard. More about ...
Commented: Did you stain that red barn door?
The door was originally green and the homeowner did a red over it and liked the green showing through a bit so left it that way.
gideonpollack
reviewed
Joanne Palmisano Design
November 30, 2018