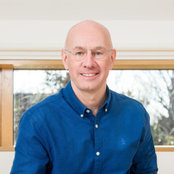 | | |
| --- | --- |
| | Koru Architects |
January 29, 2017

in Polls
Commented: POLL: Which carpet color?
Would choose a light blue or green to light up the room, which is a little dark, but without being white or cream which could be difficult to maintain and wouldn't give the vibrancy another colour cou...
November 27, 2016

in Polls
Commented: POLL: Should there be a TV in a child's bedroom?
No - watching too much TV especially alone and/or at bedtime is well known to be unhealthy for children. But this is more of a personal lifestyle question than a design question. From a design point o...
November 21, 2016

in Polls
Commented: Stairs: hardwood or carpet?
Definitely hardwood. It looks better and is more practical. Stairs don't necessarily need to be the cosiest space in the house, and wood has a warm aesthetic in any case. Just make sure to choose sust...
November 14, 2016

in Polls
November 2, 2016

in Polls
November 1, 2016

in Polls