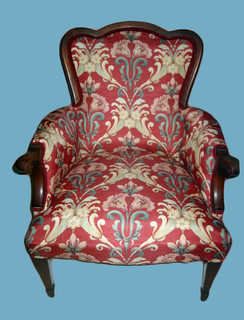 Cheeky Chairs Canvas & Upholstery
---
Services Provided
Cushions, covers, sofas, chairs, stools, porch furniture, awnings, canvas covers, boats, golf carts,
church pews, restaurants.

Areas Served
All of Central Florida.

Business Description
Upholstery, re-upholstery of all types of furnishings, home, commercial, boats, motorhomes, churches, aircraft. Canvas and awning repairs. Outdoor furniture. Covers. Golf carts. Yachts. Contact Sewing.
Location:

Deland, FL US

Contact:

Lorna Cam

Type:

Address

750 Lake Winnemissett Drive,
Deland, Florida,
United States, 32724
Professional Categories in Deland
Upholstery near Deland