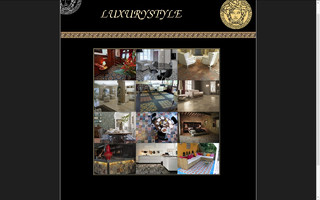 www.LUXURYSTYLE.ES - Spanish suppliers of luxury old design materials for interior, exterior and garden. Our goods come from castles, historical houses and garden throughout Europe. We collaborate with architects and designers, our customers are from different corners of the globe. Is not problem for us to deliver our products anywhere around the world. We can satisfy even the most demanding customers who looking for something exclusive and rare.
Do you love luxury, charm, elegance and this all emblazoned with stories of the past?
www.luxurystyle.es



Beauty of old materials will be shine in historical but also in the modern interior and exterior. The combination of old and new is the latest trend in modern design, it is timeless art which creates a depth of interior, brings the story, glamor and the spirit of ancient times. It´s a fantastic feeling own a piece of history and become part of it. It is incredibly exciting have something unique, what about has not nobody else and be thanks so unique.

WE HAVE TWO STOCKS: 1st in Spain
2nd in Central Europe in Prag

Areas Served:
worldwide
Type:

General Contractors

Address:

Avda. Barcelona,
Benicasim,
Spain, 12560

Phone:

00420774999182

Website:
Projects
LUXURY STYLE . ES-OFFER OLD WOODEN, WOODEN FLOORS, WOODEN PLANK, WOODEN PARQUET
·
LUXURY STYLE.ES - PRODUCTS
·
MEDITERRANEAN STYLE - OLD BRIC - TERRACOTTA FLOOR, POT, ROOF by LUXURY STYLE .ES
·
OLD DESIGN FLOOR TILES - www.LUXURYSTYLE .ES
·
SPANISH STYLE by www.LUXURY STYLE. ES
·
WWW.LUXURY STYLE . ES - PRODUCTS: SPANISH DESIGN TILES,HARWOOD,TERRACOTTA,STONE,
·
WWW.LUXURY STYLE .ES - HARWOOD FLOORING, PALACE FLOORING,PARQUET FLOORING,PLANK
·
WWW.LUXURY STYLE .ES - MIX OLD SPANISH STYLE DESIGN TILES,ANTIQUE DESIGN TILES
·
WWW.LUXURY STYLE.ES - OLD SPANISH DESIGN - TILES,TERRACOTTA,STONE,HARDWOOD
·
WWW.LUXURYSTYLE .ES - OLD SPANISH STYLE TERRACOTTA,TILES,HARDWOOD,STONE, ROOFING
· more...
Ideabooks