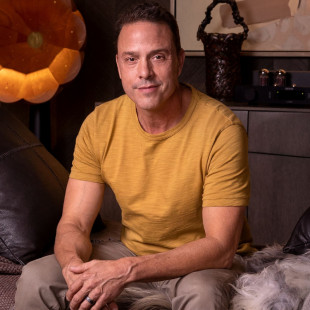 Cravotta Studios -Interior Design
Cravotta Studios deftly blends new and old into compositions that are as livable as they are beautiful. Trained as a visual artist and practicing as an interior designer, Mark Cravotta is known for an obsessive attention to quality and detail, composing spaces that are richly textured, visually stimulating, and easy to be in. Unrestrained by a purist sensibility, Cravotta Studios creates homes that honor proportion and scale, are properly lit, and are filled with meticulously curated furniture, art, and antiques. Never trendy, the work is stylistically diverse, merging a timeless, classical sensibility with the modern and unexpected.

Through powerful listening, Cravotta Studios gains a fundamental understanding of its clients' personalities and lifestyle, designing spaces to ideally express that individuality.
Contact:

Mark Cravotta

Type:

Address:

San Jacinto Center, 98 San Jacinto Blvd Suite 180,
Austin, Texas,
United States, 78701

Phone:

(512) 499-0400

Website:
Reviews by Mark Cravotta (2)
Review for
Webber + Studio, Architects

:

As an interior designer, I've been a fan of Webber + Studio architects for a number of years and have recently had the privilege of working with David Webber an... Sign in to see more »
Review for
Hugh Jefferson Randolph Architects

:

Hugh is simply one of my favorite architects. He is not bound by any particular style or genre but rather breathes life into his work based on the unique needs ... Sign in to see more »
Projects
Ideabooks
Professional Categories in Austin
Interior Designers & Decorators near Austin