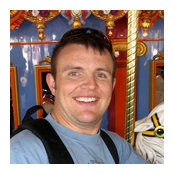 | | |
| --- | --- |
| | Network Architects |
Commented: galley kitchen appliances
There are certainly some available in drop in or slide in, but more choices in free standing. The double oven with a drop in is often not going to work, because you don't have the depth to accommodat...
Commented: barn door style bipass doors for a closet
Putting one on the inside may be difficult, because there will be a gap between the doors that is pretty big (5-8" depending on the wall thickness). You can put them in the same plane (inside o...
Commented: Hiring a designer
A retainer is for sure standard. In order for a contract to be legal, money or something has to change hands along with the contract. You would be amazed how many people ask for design advice for fr...
Commented: What do you do when you have to take over a project?
Locate all of the problems with engineering and construction. Get the drawings that they were working from for the project and verify that what they did in field matches what the engineers and archite...
Commented: Help with basement
You can add a wainscot around the base using bead board (probably the color of the white trim). Above that is the wall. This protects the wall from some of the pool cue dings. It also creates a hor...