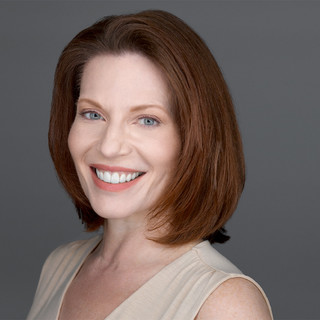 We love to create beautiful, comfortable and functional spaces for our clients. Revel in the luxury of a well-managed project with plenty of laughter and fun.

Design is a great pleasure. We want you to enjoy the process as well as the results!

Services Provided:
Interior design and decorating services and merchandise, custom furniture, window treatments, art and accessories, art selection, framing and placement, design project management, color consultations, new home and remodeling consultations, vacation home design

Areas Served:
Greater Houston-Galveston area

Certification and Awards:
Gold Member IRN, IDS
Contact:

Pamela OBrien

Type:

Address:

5217 Blossom Street, Unit C,
Houston, Texas,
United States, 77007

Phone:

(713) 880-1934

Fax:

(713) 880-1920

Website:




Pamela Hope Designs
commented on an ideabook



Pamela Hope Designs
updated their profile




Pamela Hope Designs
is following
Somers Stained Glass by Tricia Somers
,
Jolly Mercado
,
Adriana Capursi
,
Agnė Audėjienė
,
Rhonda Hardin
,
Hristina Janeva
,
Traci Gragg
,
RollingPlanter.com
,
Versatex Trimboard
,
Kershni Shamala Anthony
,
MH3 Design Group
,
hoda
,
Patrick Reyes
,
Dorado Stone Distributors
,
Heidi
,
Trim Electric, Inc.
,
Shakúff
,
Sheryl Stringer
,
Ami Lyn White
,
Thorntree Slate
,
B&C Design
,
Adrianne Stone
,
Mark Bulmer
,
Cheryl Ghindia
,
Vetrazzo
,
The SofaWorks
,
Inspired LED
,
WR Woodworking
,
Factory Builder Stores
,
Elegant Tile and Stone
,
Bullfrog Spas
,
Susan Hopkins
,
Sandhya Sabhnani
,
Bulba3D Renderings & Drafting
,
Wingsdomain Art and Photography
,
Clayton Gray Home
,
Aluminum Home Solutions
,
NewVision Upholstery
,
Texas Tuscan Furniture Designs
,
jennifercope
Show More Events
Review by
THE SHADY LADY WINDOW COVERING

:

I have had the pleasure of working with Pamela Hope Designs as their chosen hard window covering professional on several occasions. Therefore I have been in the... Sign in to see more »
Review by
Creative Branch

:

My company CREATIVE BRANCH has worked with Pamela over the last 7 years providing her clients with silk trees, plants, florals, and holiday decorations. On ever... Sign in to see more »
Review by
mistykhan

:

Pamela has helped us with several projects over the last 7 years. This particular project involved remodeling a den and powder room. Pamela helped us choose f... Sign in to see more »
Reviews by Pamela OBrien (3)
Review for
THE SHADY LADY WINDOW COVERING

:

Rae Day with The Shady Lady Window Coverings does all of the hard treatments for my interior design clients. Even with my own dealer window treatment accounts... Sign in to see more »
Review for
Alexandra's Custom Draperies

:

I love using Alexandra's Custom Draperies for my client's window treatments and specialty sewing projects. They do beautiful work and have a lovely workroom. ... Sign in to see more »
Review for
Creative Branch

:

Blaine Stacy and her talented team at the Creative Branch have been my go-to vendors for inventive florals, greenery and of late, stone, wood and organic access... Sign in to see more »
Projects
Professional Categories in Houston
Interior Designers & Decorators near Houston