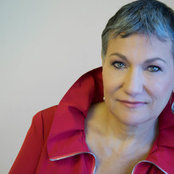 Pat Gericke & Associates, LLC
| | |
| --- | --- |
| | Pat Gericke & Associates, LLC |
Commented: HELP with mantel decor?!!!
I agree with MishiMcCoy - leave the tiles alone - its not the fireplace thats off. The mirror is much too heavy - you have more frame than mirror and it becomes top heavy since your fireplace is fla...
Commented: Our stairs
Im not sure of your orientation - when you come into the house, are the stairs directly in front of you - as I don't see your rug in the pictures with the stairs. If so, you have crammed a chair in ...
Commented: how to do with the bay window
Definitely continue the flooring - it would leave you more options in the future. Without seeing the rest of the room and how you use it - it doesn't make sense to put in a permanent built-in.
Commented: Fridge or Pantry? Garlic
It should be in a vented ceramic garlic container on a counter or it can be left in a basket on the counte if used daily - Garlic does not belong in the refrigerator.
Commented: Dining room advice
Here is the issue as I see it. Opinions are just that - opinions. As I see where the information and advice comes from - this is about personal taste., and thats where most of people who put in t...