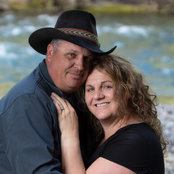 | | |
| --- | --- |
| | Petros Design |
Commented: Needs curb appeal
My first reminder to my clients when selecting plant materials is to select the foliage first. If you want evergreen maybe try something like Andromeda (Pieris). Choose one with a nice foliage color...
Commented: Where are these "balls" from, please?
Most of these types of natural stone spheres are imported from China or India. You will need to find a stone company that carries imported items. There can be exceptions. Rock Mountain Products in ...
Commented: Curb Appeal Needed BIG TIME!
I also took a look at your ideabooks. I love clients that have your organization. You will do very well to hire a designer for the landscape and outside space organization. You are ready to get the...
Commented: Facade needs a "Facelift"
I agree more with libradesigneye above. I think along with the house makeover. Fix the ENTRY. Why contractors pour that ridiculous little concrete walkway from the garage corner to the front door.....
Petros Design
is following
April Richardson
March 13, 2019