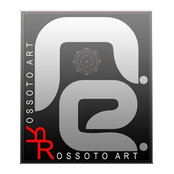 | | |
| --- | --- |
| | Rossoto Art LLC |
Commented: what is the color
Hello Lamar, I'm not sure what the exact colors are as this house was completed several years ago...
Commented: House dimensions?
I would have to look up the plans to give you an exact figure, but it's around 2000 sq. ft. - This home was a remodel/addition...
Commented: What is the exterior color?
Hello Ifratesi, I don't recall the exact color as this home was done quite some time ago...If I can locate the finish specs for this home I'll let you know what the color is. Thank you, William Rossot...
Commented: Paint Color
All the paint colors are Sherman Williams - I would have to go back in my files to find the exact colors - Most of them were the cool grays...
Commented: House plan?
Hello, This house was a custom remodel/addition and was specifically designed for the clients. I don't have stock plans as each home and each client have unique prerequisites. If you want to renovate...
Rossoto Art LLC
updated their profile
January 21, 2019