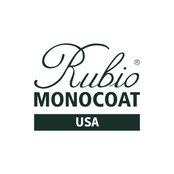 | | |
| --- | --- |
| | Rubio Monocoat USA |
Commented: Problems with Rubio Monocoat
Debbie, We're sorry to hear you're having issues with your floors. Our technical dept is available to assist you in finding the proper course of action to take. They can be reached at 844-937-6862 Op...
Commented: Avoid Rubio Monocoat if you have a dog!!
Good evening, I will answer the questions as posed above as best I can: - No Rubio Monocoat employees will recommend two coats of Oil Plus 2C. The product will not bond to itself, that is why we can...
Commented: Help Choosing Flooring
If you're still on the hunt for options, check out our Oil Plus 2C finish. It can be site applied or we can connect you with some prefinished manufacturers. Rubio Monocoat Website | References info@r...
Commented: we are using rubio monocoat
I would recommend trying Cotton White or Cornsilk. You can reference all our color choices at the link below. They're all shown on white oak samples too) Rubio Monocoat Interior Colors