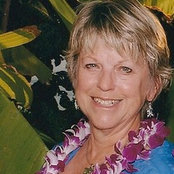 | | |
| --- | --- |
| | Tath Hossfeld Designs |
Commented: Sectional
A wall was built to support the counter - then a template was made fro the sectional sofa. Brackets keep the piece from shifting or pulling apart
Commented: Wall height
I know you cannot tell from the camera angle but the sectional area is one step down ( 7.5 inches) which allowed for a stadium seating venue. So the wall starts at that level ( 7.5 inches below the ch...
Commented: What is the fireplace material?
We used El Dorado Stone ( manufactured by Northwest Stone & Brick Co) Color was Mount Saint Helens. The Hearth was "Toto Stone" a Kansas Limestone. the El Dorado Stone was also used on the reve...
Commented: Mural?
A fabulous Trompe L'Oeil Seattle artist named Andy Eccleshall painetd this . This is sub basement level of the client's home and we wanted to create a window - so realistic that it feels you can step ...
Commented: Comfortable mobil chairs
Sorry it took so long for us to respond. We are still searching in our "morgue" files but a part of us believes that our client have purchased them somewhere else. We will try to find that information...