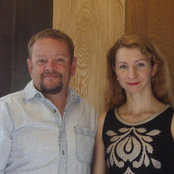 Western Coswick Hardwood Floors
| | |
| --- | --- |
| | Western Coswick Hardwood Floors |
Commented: Цвет пола.
Цвет Стоунхендж (Stonehenge). Это трехслойная инженерная доска, размеры 15х190Х2100 мм, толщина верхней ламели 4 мм (http://www.coswick.ru/product/stonehenge/). Трехслойную и двухслойную паркетную д...
Commented: Flooring
Am glad you like how it looks. It is a solid floor that is very durable and will last a lifetime. Sorry, the link you posted does not seem to work.
Commented: Colour
Hello, this is part of the Norwegian Wood Collection, color Stonehenge. It is a 3 layer engineered floor 5/8" x 7 1/2" x 7'. THis and other high quality Coswick floors are available from h...