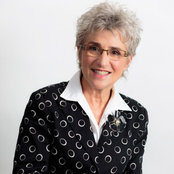 | | |
| --- | --- |
| | Elizabeth Minish Design |
Commented: Barn door for Laundry
When you say "in a laundry room", do you mean "on"? Assuming you the latter, I'd say go for it. It solves many problems in small spaces if the wall area that it covers when open d...
Commented: help with a very long kitchen!
A floor plan would be helpful and photos of what's happening on the other side of the room. It looks like there has been an extension to this kitchen at some point. Where do the French doors lead?
Commented: design dilemma! furniture placement
Great news about the TV! Without that as a consideration, there are other possibilities. And as I see it, one of them is leaving the wall open (or with just art work on it). With another entrance to y...
Commented: Island Paint (undercoat for Antique look)
Hmmm. Is the yellow-toned granite staying? The reason I ask is, if it is, that should have been the starting point for your colour palette for your kitchen, and by extension, for the rest of your inte...
Commented: Kitchen Remodel Suggestions
Glad to hear you're retaining the services of pros to do the work as sketched out. You won't regret it. I'm never clear why people are willing to pay pros to do the construction, but not to plan that ...
Commented: Where can I find this tile
What room is the tile going in? The reason I ask is I'm wondering if it needs to be tile or if could it be a different wall covering like wall paper? If it has to be tile, I'd agree with Jan Moyer and...
Heather Bradshaw
reviewed
Elizabeth Minish Design
November 28, 2018
Elizabeth Minish Design
updated their profile
November 26, 2018