Claim Your Business
Is this your business?
With a free Houzz profile, you can:
Be found by over 20 million homeowners
Create a free, beautiful, mobile-ready website
Collaborate with clients more effectively
38 Rubbish Removal in Austin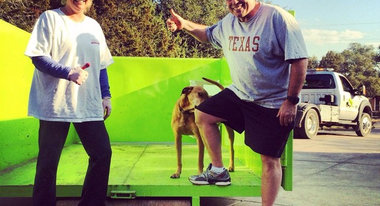 Bin There Dump That Austin Dumpsters
(512) 253-2715
Austin
,
TX
,
78701
,

United States
Bin There Dump That is Austin's only residential friendly dumpster rental company. Your fast, affordable solution for remodeling construction debris and junk removal. With every...
Read More
Mierco
(210) 859-4320
Premont
,
TX
,
78375
,

United States
JIM MICHAEL PLUMBING
(580) 223-0945
B Fi Waste Management
(512) 756-2803
WCA WASTE CORPORATION OF OKKAHOMA
(580) 332-1400
R & J DIRT WORK INC
(806) 789-6788
BOEDEKER DOZER & EXCAVATING SERVICE
(806) 269-1799
Quick Stripe Paving Inc
(806) 893-3397
M & B CONTRACTING
(580) 471-9181
Convience Center
(575) 356-8664
GILL'S WASTE OIL BACKHOE & DEMOLITION
(580) 353-1843
B W STRAYHORN COMPANY INC
(940) 767-5859
Doucet Demo & Trees
(409) 658-3743
Eagle Disposal Company Inc
(979) 279-0400
Eagle Disposal & Distribution
(830) 875-3354
See more Rubbish Removal in Austin