Contact

Gilbert Sparn, Manager

Type

Address

1230 N Avon Ave,
Portales, New Mexico,
United States, 88130

Phone

(575) 356-8664
37 Rubbish Removal in Austin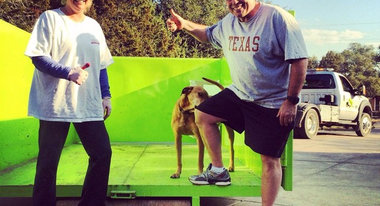 Bin There Dump That Austin Dumpsters
(512) 253-2715
Bin There Dump That is Austin's only residential friendly dumpster rental company. Your fast, affordable solution for remodeling construction debris and junk removal. With every...
Read More
Mierco
(210) 859-4320
WCA WASTE CORPORATION OF OKKAHOMA
(580) 332-1400
R & J DIRT WORK INC
(806) 789-6788
HOUSEHOLD TRASH PICKUP
(903) 839-3515
Right Way Disposal
(903) 839-3515
RR WASTE SOLUTIONS
(830) 775-1910
KERR DEMOLITION
(254) 296-0447
Right Way Disposal Services
(903) 839-3515
Wca - Ardmore
(580) 798-4510
WCA - Ada
(580) 332-1400
M & B CONTRACTING
(580) 471-9181
BOEDEKER DOZER & EXCAVATING SERVICE
(806) 269-1799
See more Rubbish Removal in Austin
"Houzz is one of my favorite websites, and I've used it for inspiration as well as to market our firm."
Susan Davis of Spectrum Fine Homes, Inc. - CGBP, GPR, GCP, CKBR, CAPS, Allied ASID, Mountain View, CA, USA
"What a wonderful site, a great source for everyone interested in space and design. Thank you!"
Mark Squeo of squeo Architecture PC - AIA cPM, LEED AP, New York, NY, USA