Contact

Douglas Rupert, Owner

Type

Address

507 Abbey Ln,
Burlington, Wisconsin,
United States, 53105

Phone

(262) 534-3922
107 Fencing & Gates in Milwaukee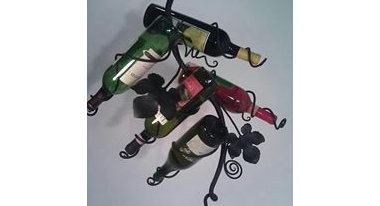 Milwaukee Blacksmith ,Inc.
(414) 241-4911
Milwaukee, WI, 53202

, United States
Old school blacksmiths located in Milwaukee's 3rd Ward. We create custom projects of any size using centuries old techniques with hammer and open fire. We incorporate some modern...
Read More
Rent A Fence
(800) 352-5675
FENCO CO.
(262) 251-6766
LEMKE FENCE OF JEFFERSON INC
(608) 752-1227
Rupert Douglas F
(262) 534-3922
Dog Guard
(262) 989-2609
Vander Built Fencing
(262) 537-2192
Dog Guard Out Of Sight Fencing By Pet Protectors Llc
(262) 989-2609
Halco Fence & Supply
(414) 643-8788
B & M Fence Company
(262) 537-3362
VANDERWERFF FENCE CO
(262) 537-4440
Badger Fence
(414) 383-5060
A-1 FENCE COMPANY
(262) 251-6766
Rent A Fence
(414) 362-1508
See more Fencing & Gates in Milwaukee
"Houzz is one of my favorite websites, and I've used it for inspiration as well as to market our firm."
Susan Davis of Spectrum Fine Homes, Inc. - CGBP, GPR, GCP, CKBR, CAPS, Allied ASID, Mountain View, CA, USA
"What a wonderful site, a great source for everyone interested in space and design. Thank you!"
Mark Squeo of squeo Architecture PC - AIA cPM, LEED AP, New York, NY, USA