Contact:

David Williamson, Owner

Type:

Address:

903 W Santa Fe Ave,
Grants, New Mexico,
United States, 87020

Phone:

(505) 287-8664

Additional Information:

Dryers, Washers, Washers & Dryers
255 Appliances in Albuquerque
We're a test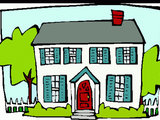 Snoozer Pet Beds are hand crafted to perfection out of the industries highest quality fills and cover fabrics. Snoozer Dog Beds are offered with a poly-cedar spun fill as well as an upholstery grade foam that offers the ultimate in comfort, support a...
Welcome to the profile of Marquis Cotton, i am a Online Social Media Specialist working for a company called www.dogleadshop.co.uk. on rope dog leads, long dog leads. We also have a range of reflective leads and collars that shine in car headlights f...

ronak


For appliances
Albuquerque, NM, US 87105
See more Appliances in Albuquerque

»
"Houzz is one of my favorite websites, and I've used it for inspiration as well as to market our firm."
Susan Davis of Spectrum Fine Homes, Inc. - CGBP, GPR, GCP, CKBR, CAPS, Allied ASID, Mountain View, CA, USA
"What a wonderful site, a great source for everyone interested in space and design. Thank you!"
Mark Squeo of squeo Architecture PC - AIA cPM, LEED AP, New York, NY, USA