Portland, OR, US 97227 · 5 photos
Indow Windows are thermal window inserts that press into place inside your window frame, providing double pane window performance at a fraction of the cost.

Newberg, OR, US 97132 · 2 photos
EnergyGuard Windows & Doors has been providing superior design, consultation and installation service, with quality windows, entry doors and patio doors to the Newberg, Sherwood, Beaverton and Portland, Oregon metropolitan areas with over 30 years of...

Hillsboro, OR, US 97123 · one photo
Window Replacement FREE - Energy audits and up grades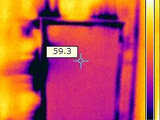 Wilsonville, OR, US 97070
Award-winning provider of windows, doors, millwork, moveable walls, stairparts and hardware--serving the professional architectural, interior design and construction industry in Oregon.

Wholesale building materials

Small, woman owned business dedicated to the preservation and restoration of original, double-hung wooden windows found in homes built before 1950.
Doors, millwork and windows

See more Windows in Portland

»
"Houzz is one of my favorite websites, and I've used it for inspiration as well as to market our firm."
Susan Davis of Spectrum Fine Homes, Inc. - CGBP, GPR, GCP, CKBR, CAPS, Allied ASID, Mountain View, CA, USA
"What a wonderful site, a great source for everyone interested in space and design. Thank you!"
Mark Squeo of squeo Architecture PC - AIA cPM, LEED AP, New York, NY, USA