Contact:

Lee Wood, Owner

Type:

Address:

9076 Carroll Way Ste B,
San Diego, California,
United States, 92121

Phone:

(858) 271-1067

Website:
337 Roofing & Gutters in San Diego

San Diego, CA, US 92103 · 7 photos
Rain barrels

Carlsbad, CA, US 92008 · 5 photos
Commercial & Residential Roofing

San Diego, CA, US 92127 · one photo
Full service roofing Professional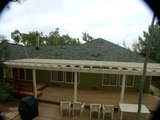 Chula Vista, CA, US 91911
See more Roofing & Gutters in San Diego

»
"Houzz is one of my favorite websites, and I've used it for inspiration as well as to market our firm."
Susan Davis of Spectrum Fine Homes, Inc. - CGBP, GPR, GCP, CKBR, CAPS, Allied ASID, Mountain View, CA, USA
"What a wonderful site, a great source for everyone interested in space and design. Thank you!"
Mark Squeo of squeo Architecture PC - AIA cPM, LEED AP, New York, NY, USA