Type:

Address:

2940 Stonewater Dr,
Naperville, Illinois,
United States, 60564

Phone:

(630) 904-4883

Website:

Additional Information:

Asbestos Inspection & Testing, Asbestos Remediation, Commercial Services, Consulting, Demolitions, Industrial Services, Laboratory Testing, Lead Inspection & Testing, Lead Remediation, Mildew / Mold Removal, Certified, Licensed
3,553 HVAC Contractors in Chicago

Crestwood, IL, US 60445 · one photo
David Dykstra founded D.M. Dykstra & Co. in 1926, and his first shop was opened that year in Roseland, Illinois. By 1974, D.M. Dykstra & Co. had grown to include 17 trucks and 30 employees, and David Dykstra turned over management of the day-to-day o...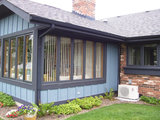 Crestwood, IL, US 60445 · 3 photos
From the professionalism of our sales engineers to the workmanship of our field personnel, we are dedicated to delivering you the best heating and air conditioning service. We take our responsibility very seriously when you place your trust in us. ...
Willowbrook, IL, US 60527
Park Forest, IL, US 60466
See more HVAC Contractors in Chicago

»
"Houzz is one of my favorite websites, and I've used it for inspiration as well as to market our firm."
Susan Davis of Spectrum Fine Homes, Inc. - CGBP, GPR, GCP, CKBR, CAPS, Allied ASID, Mountain View, CA, USA
"What a wonderful site, a great source for everyone interested in space and design. Thank you!"
Mark Squeo of squeo Architecture PC - AIA cPM, LEED AP, New York, NY, USA