3
Moundridge, KS

Real Estate Agents

A successful home purchase or sale nearly always starts with a good agent or broker. Real estate is a complex and continually changing business, and agents and brokers are trained and educated in its many rules, regulations and standards. They have the inside scoop on different Moundridge, KS neighborhoods and areas and know what constitutes a fair price in the market. Hiring a pro also means you won't have to deal directly with the prospective buyers or sellers, which may save you some tension.

More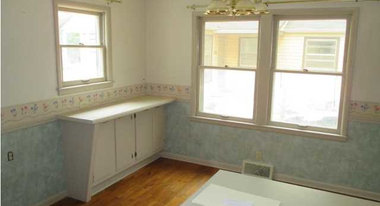 RYAN RUST REAL ESTATE
(316) 804-9003
I BELIEVE ZIG ZIGGLER SAID IT BEST: "You can have everything in life you want if you will just help enough other people get what they want." I HAVE A GREAT PASSION FOR REAL ESTATE...
Read More

Plaza-Astle Realty Inc
(620) 899-4720
I am dedicated to providing real estate services to my customers and clients based on proven industry experience, constant communication and most of all, personal attention. From...
Read More
Professional Categories in Moundridge
Professional Metro Areas
Find Professional Listings By Name