Juarez, BR

Artists and Artisans

When it comes to expressive artwork in the home, some people lean toward murals, faux finishes and decorative painting. Others love to fill their spaces with fun and functional pieces, like fused glass serving platters, ceramics and pottery. You'll find many artists, muralists and artisans on our Professionals pages, ready to include you in a creative process that ends with an inspirational and personal home.

More&nbsp

P. H. Miller Studio, frame-makers, inc.
(540) 955-3939
The P. H. Miller Studio was founded in 1983. The studio specializes in making hand carved and water gilded frames and home accessories in traditional and modern styles.
See my projects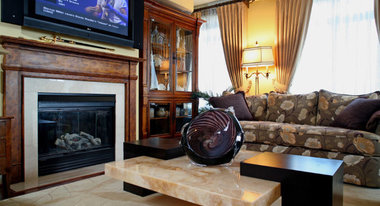 10% Off Projects Over $1,500

STUDIO ARTISTICA, the synergy of ART & DESIGN
(703) 440-1200
Studio Artistica creates fine paintings, decorative artistry, custom mirrors and sophisticated architectural coatings for residential, hospitality and commercial environments.
See my projects