3
Greendale, WI

Backyard Court Installers and Suppliers

For a passionate sports fan, having a personal basketball court or tennis court is the ultimate dream. With your own backyard court, you can host pick-up games and tournaments or just shoot hoops with your family. If you have the space and budget, consider installing a custom court in your Greendale, WI home with the help of a Wisconsin backyard court builder.

More&nbsp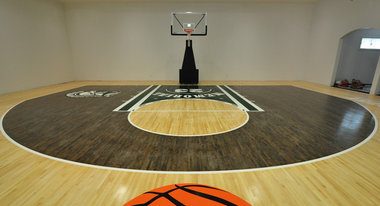 Schmidt Custom Athletic Floors
(262) 547-8763
Athletic Floor Installations, annual maintenance, repairs, complete re-sanding, painting custom graphics and re-finishing. Hardwood, Basketball, Rubber, Sheet Vinyl, Poured...
Read More
Trade Show Companies
000000000
During the transition, the use of new finishes, fabrics and lightweight structural supplies led to substantial reductions in handling charges. The resultant economies in freight,...
Read More