1
Wolfville, NS

Doors Professionals

Does your front door look like it has seen one too many sun-scorched days? Maybe it's time you had a door professional show you some door choices to amp up your curb appeal.

More&nbsp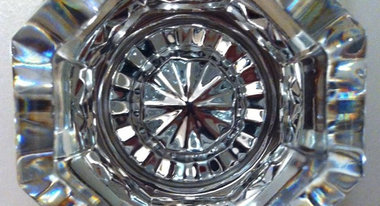 EZ Wood Products Inc.
(902) 865-1334
Lower Sackville, Nova Scotia, B4C 3J4, Canada
38 miles from Wolfville
EZ Wood specializes in interior pre-hung doors and stocks a wide variety of mouldings and door hardware. We are well-known in the construction industry for our top-quality...
Read More
Your Wolfville, NS front door needs to be tough against the elements but easy on the eyes. Door professionals can help you pick or design a new door that is the perfect mix of good looks and durability, often collaborating with your designer, contractor or other professionals to find the best fit for your Wolfville, NS home.


Four Common Door Materials

Wood doors are beautiful and versatile and tend to be the most popular choice. Wood doors are easy to custom build and include oak, cherry, walnut, mahogany, maple, fir and pine. Some standard wood doors have MDF cores wrapped in wood veneers. This combination minimizes the chances of warping, since real wood expands when wet and contracts when dry. If your heart is set on a wood door but you think the Wolfville, NS climate might cause it to warp, talk to your Nova Scotia door professional about a furniture-grade veneered door.

For security and resilience, you can't beat a steel door. An affordable choice, steel doors insulate well and won't crack or warp.

Aluminum doors have an insulated core. These doors come in many colors, and you can choose a smooth or wood-grain finish. With a baked-on enamel finish, they won't rust or need repainting, and many come with a 20-year warranty. Next to wood they are the most expensive and have to be custom made. Have your Nova Scotia door professional find a reputable aluminum door manufacturer.

A fiberglass composite door is a good choice for coastal homes. Tough and virtually maintenance free, it looks like wood and can even be stained to match woodwork. Made to last, these well-insulated doors can stand up to harsh and humid climates.

Find door professionals on Houzz. Look in the Professionals section of our website and search for Nova Scotia door professionals. Read reviews, look at project photos and see how a door professional can help your Wolfville, NS home improvement project.

Professional Categories in Wolfville

Professional Metro Areas

Find Professional Listings By Name