2
Regina, SK

Furniture and Accessories Manufacturers, Showrooms and Retailers

Planning on buying new furniture and accessories for your Regina, SK home? A wide range of home furnishings and home decor accessories are available in the marketplace. If this is your first home, check out our directory of furniture retailers in your area for ideas and cost comparisons. Or you may already have a favorite style and a furniture retailer that you've worked with in the past. Whatever your situation, it's always a good idea to do some research before visiting a Regina, SK retailer or finding a custom furnishings manufacturer.

More&nbsp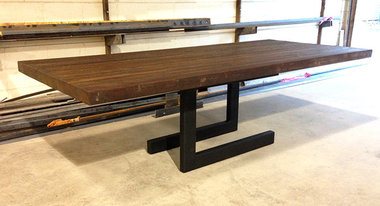 Azuza Design
(306) 313-0818
Azuza is a design label that began out of a desire to creatively design and meticulously build unique furniture. Each piece is handmade by the one who designed it. Natural...
Read More

Modern Country Interiors
(306) 382-2373
We have built our company from the ground up by ensuring our customers receive the highest standard of personal service!
See my projects
Casa Decor
(306) 565-1833