Williams Lake, BC

Furniture and Accessories Manufacturers, Showrooms and Retailers

Planning on buying new furniture and accessories for your Williams Lake, BC home? A wide range of home furnishings and home decor accessories are available in the marketplace. If this is your first home, check out our directory of furniture retailers in your area for ideas and cost comparisons. Or you may already have a favorite style and a furniture retailer that you've worked with in the past. Whatever your situation, it's always a good idea to do some research before visiting a Williams Lake, BC retailer or finding a custom furnishings manufacturer.

More&nbsp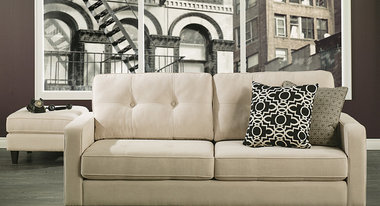 Portfolio Interiors Inc.
(250) 372-5045
Portfolio Interiors is an independent, locally owned and operated company that offers quality and unique home decor solutions. Visit us in Kamloops or check out our site! www.portfoliointeriors.ca
See my projects