86
Woodbourne, NY

Garage Doors Professionals

Next to your front door, your garage doors go a long way toward your home's making a great first impression. Whether you are building your first home or giving your Woodbourne, NY home a makeover, New York garage door manufacturers, designers and vendors can help you choose a garage door that boosts your property's curb appeal. You can find more garage doors in

Kingston

,

Ellenville

,

Wurtsboro

,

Napanoch

and

Brownville

.

More&nbsp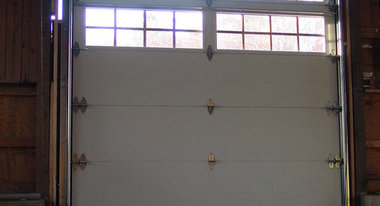 B&H Garage Doors, Inc.
1.877.562.5767
Company History B&H Garage Doors, Inc. - Company Profile During the 1990's, Roy Dor was working for a door and gate company in Westchester County New York. Feeling limited as...
Read More

Garage Door Repair Thornwood
(914) 276-5066
This provider in Thornwood, New York is an emergency garage door company. They have deals such as garage door lock and garage door installation.
Read More