2
Toronto, NSW, AU

Home Stagers

If you are selling your Toronto, NSW, AU home, a stager just might become your new best friend. This professional works to prepare your Toronto, NSW, AU home for the New South Wales real estate market. The main objective is to make your house desirable to the highest number of potential buyers possible, so it will be more likely to sell quickly and easily.

More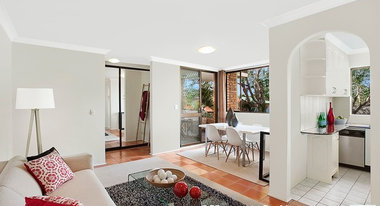 BG Property Styling
+61 433 400 139
BG Property Styling Sydney will help you with home makeovers and/or pre-sale home styling makeovers if you are thinking about selling property. We clear your mind and stress...
Read More

Rosichelli | Design
(206) 682-4100
Rosichelli Design provides residential staging by "setting the scene" in ways that help prospective buyers emotionally connect with a home through color, furniture, and art.
See my projects

Property Styling Online
+61 433 400 139
Do you want to sell your property for as much money as possible as soon as possible, in 12 easy steps? Finally, present your property For Sale, the RIGHT way. Get started with...
Read More
Professional Categories in Toronto
Professional Metro Areas
Find Professional Listings By Name