2
Sublette, KS

Interior Designers and Decorators

The work of a professional can make all the difference. Whether your Sublette, KS home has 10 bedrooms, or your apartment is 800 square feet, it can be tricky to create a cohesive look that is representative of your style. That's where an interior designer comes in. A home decorator will help distill your tastes and ideas into a design that suits the needs of your space. Whether you need help creating a functional space plan, rearranging existing pieces, designing the inside of a new home, or simply sourcing amazing furniture and decor, seeking the help of professional interior designers and decorators is a must.

More&nbsp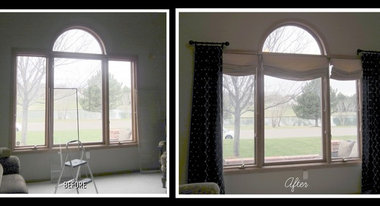 Gwendolyn Interiors
(620) 639-5159
Gwendolyn Interiors is a full service interior design firm based in Dodge City, KS. From traditional to contemporary, bold to subtle, Gwendolyn works with you to create unique and...
Read More

J and M Paint & Decorating Center
(620) 276-3811
J&M Paint and Decorating Center is a family owned, family run home improvement store that has been in business since 1974. Our friendly staff would love to help you with all of...
Read More