2
Leon Valley, TX

Ironwork Professionals

Without ironworkers and their structural know-how, many of the great buildings of the world would never have come to be. But most Texas homeowners are more likely to hire an ornamental or architectural ironworker, who crafts metal pieces that are visible on the exterior. From window frames to grates and balconies, from screens and fences to hardware, these pros shape iron into forms that are as decorative as they are functional.

More&nbsp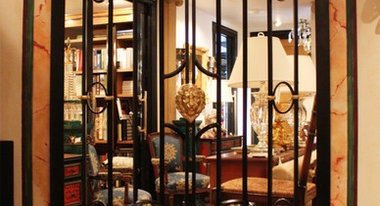 Oscar's Iron Works of San Antonio
(210) 733-9659
Oscar's Custom Iron Works is a family-owned wrought iron company. We have been serving customers in San Antonio and surrounding areas since 1981. We provide a wide range of custom...
Read More

J & Gs Welding Services
(512) 569-2811
General Welding Service we are experience in all types of welding we are fully insured and provide MOBILE WELDING RIG or IN SHOP we can do custom work or general welding.
Read More