3
South Eliot, ME

Ironwork Professionals

Without ironworkers and their structural know-how, many of the great buildings of the world would never have come to be. But most Maine homeowners are more likely to hire an ornamental or architectural ironworker, who crafts metal pieces that are visible on the exterior. From window frames to grates and balconies, from screens and fences to hardware, these pros shape iron into forms that are as decorative as they are functional.

More&nbsp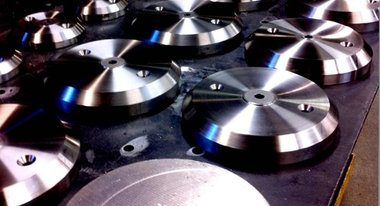 Tunnelwerks International
(207) 838-7846
Custom fabrication in metal wood plastic and fabric. Retail display fixtures and furniture. Hand rail systems.Decorative metal fencing. Hand crafted furniture.
Read More

Hammersmith Studios LLC
(978) 369-5424
HammersmithStudios is a full service Art metal Studio in Concord Ma. We are the leaders in Highly detailed Wrought ironwork , Copper and Bronze Architectural metal Our...
Read More