2
Springfield, MA

Ironwork Professionals

Without ironworkers and their structural know-how, many of the great buildings of the world would never have come to be. But most Massachusetts homeowners are more likely to hire an ornamental or architectural ironworker, who crafts metal pieces that are visible on the exterior. From window frames to grates and balconies, from screens and fences to hardware, these pros shape iron into forms that are as decorative as they are functional.

More&nbsp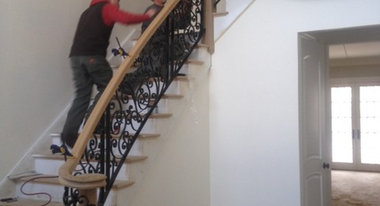 Classic Welding Inc.
(203) 772-2242
All types of metal fabrication. Custom to basic, we do it all. Interior to exterior. Railings, gates, fences. Heavy-Light duty. Sheet metal. We do it all.
Read More
Falling Hammer Productions
(203) 879-1786
Custom Metalwork of all descriptions, but specializing in custom forgings and detail-oriented projects.
Read More