2
Three Oaks, MI

Ironwork Professionals

Without ironworkers and their structural know-how, many of the great buildings of the world would never have come to be. But most Michigan homeowners are more likely to hire an ornamental or architectural ironworker, who crafts metal pieces that are visible on the exterior. From window frames to grates and balconies, from screens and fences to hardware, these pros shape iron into forms that are as decorative as they are functional.

More&nbsp

Green Acres Ironworks, Inc.
(219) 940-9295
Green Acres Ironworks provides a broad range of metal fabrication services. Our installation crews serve Chicago and Northwest Indiana, and we will ship fabricated products...
Read More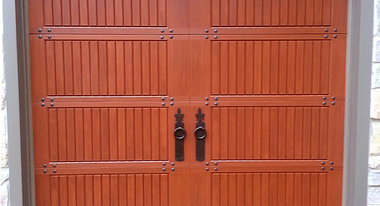 Wild West Hardware
(219) 663-6484
Wild West Hardware designs, makes and sells a variety of hand-forged rustic hardware and other unique hardware products. We have been selling our products online for over 12...
Read More