3
Westway, TX

Ironwork Professionals

Without ironworkers and their structural know-how, many of the great buildings of the world would never have come to be. But most Texas homeowners are more likely to hire an ornamental or architectural ironworker, who crafts metal pieces that are visible on the exterior. From window frames to grates and balconies, from screens and fences to hardware, these pros shape iron into forms that are as decorative as they are functional.

More&nbsp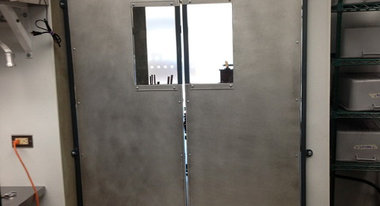 Dezert Cuztoms
(575) 448-1688
We are a small fabrication shop with small to medium capabilities. We focus on design and quality and seek the highest level of customer satisfaction. we are committed to building...
Read More

El Paso Custom Iron Works & Landscape
(915) 479-7575
El Paso Custom Iron Works was established in 1975. It is the Ayala Family Business. We specialize in both Residential and Commercial work. There is no job too large or small. ...
Read More