3
Vanscoy, SK

Kitchen and Bath Fixtures and Accessories

Kitchens and bathrooms are the most renovated rooms in any home. Storage is a top concern in these rooms, so hiring Vanscoy, SK professionals to create and install custom cabinets in your home can be key to expanding your spaces and controlling clutter.

More&nbsp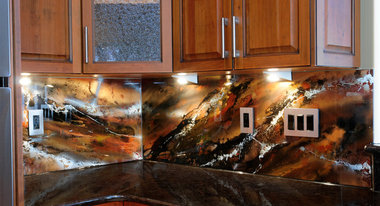 Castle Designer Glass
(306) 477-0098
We are Castle Designer Glass, a manufacturer of high quality kiln-formed, hand-painted, architectural glass surfaces for commercial, residential, retail and hospitality...
Read More

Kitchen Designs by Delta
(306) 651-7578
Family owned and operated, Kitchen Designs by Delta is located in Saskatoon. Custom cabinetry is the focus of our company, with an emphasis on quality craftsmanship. We offer an...
Read More