4
Belgrade, MO

Landscape Architects and Designers

Professional landscaping anchors a house to the site, connects it with the environment and creates a welcoming entrance to a home. Garden designers and landscape architects design with living plants and building materials, and they always keep in mind future growth, maintenance and overall visual appeal. Landscape architecture is very regional, so look for a Missouri landscape designer that's familiar with the Belgrade, MO climate and plant types that do well there. Start here to learn more about the landscaping services that will help you create your dream garden.

More&nbsp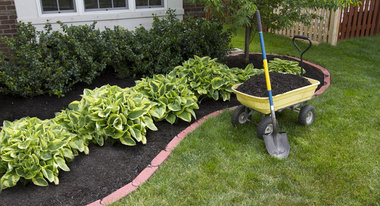 Ground Works Lawn & Landscaping
(314) 750-4593
Your landscape is the first thing people see when they drive up to your home. As they say, first impressions are everything. Let us help you make a great first impression.
Read More

Steppingstone Landscape LLC
(573) 631-0783
Steppingstone Landscape is a full service landscape design and installation company. We specialize in retaining walls, paver sidewalks and patios and lawn irrigation. Quality...
Read More