2
Green Valley, SD

Landscape Architects and Designers

Landscape design anchors a house to the site, connects it with the environment and creates a welcoming entrance to a home. Garden designers and architects work with living plants as well as building materials, so they are designing for future growth and maintenance as well as the present. Landscape architecture is also very regional, so you want to find a South Dakota designer that's familiar with the Green Valley, SD climate and plants that do well there. Start here to find out more about hiring a landscape designer to help with your landscape planning.

More

Elevate Design Studios
(605) 877-4804
Elevate Design Studios, an innovative outdoor architecture studio uniquely specializing in the creation of exceptional, urban spaces. Our Mission is to create places where people...
Read More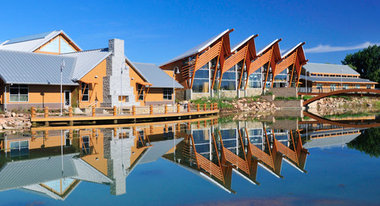 Wyss Associates, Inc.
(605) 348-2268
Founded in 1981 with the purpose of providing landscape architecture and recreation planning services throughout North America. We have a proven track record of working with small...
Read More
Professional Categories in Green Valley
Professional Metro Areas
Find Professional Listings By Name