2
Lock Springs, MO

Landscape Architects and Designers

Professional landscaping anchors a house to the site, connects it with the environment and creates a welcoming entrance to a home. Garden designers and landscape architects design with living plants and building materials, and they always keep in mind future growth, maintenance and overall visual appeal. Landscape architecture is very regional, so look for a Missouri landscape designer that's familiar with the Lock Springs, MO climate and plant types that do well there. Start here to learn more about the landscaping services that will help you create your dream garden.

More&nbsp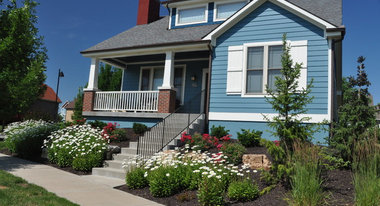 Embassy Landscape Group
(816) 436-4194
Embassy Landscape Group was founded in 1979 by Joseph L.C. Smith to provide landscape design/build and landscape management services in the Kansas City metropolitan area. Embassy...
Read More

Full Features Nursery & Landscape Center
(816) 532-4101
From turnkey Residential Landscaping and Commercial Landscaping, to planting your own garden and caring for your own lawn - if you have questions, Full Features has answers. We...
Read More