2
Lumsden, SK

Landscape Architects and Designers

Professional landscaping anchors a house to the site, connects it with the environment and creates a welcoming entrance to a home. Garden designers and architects work with living plants as well as building materials, so they are designing for future growth and maintenance as well as the present. Landscape architecture is also very regional, so you want to find a Saskatchewan designer that's familiar with the Lumsden, SK climate and plants that do well there. Start here to find out more about hiring a landscape designer to help with your landscape planning.

More&nbsp

Ingrid Thiessen Landscape Architect
(306) 529-4980
Ingrid Thiessen Landscape Architecture is a small firm that gives detailed attention to each client's project. The firm sees itself as a team member with others. It is through...
Read More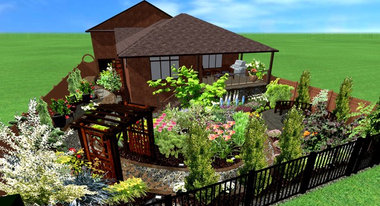 Designscape Exteriors
(306) 529-1484
Designscape Exteriors specializes in landscape design and planning of residential properties. A landscape plan is produced that is an artistic top-down illustration with all of...
Read More