3
Aurora, ON

Lawn and Sprinkler Professionals

If you have yard envy when you see your neighbors' lush, green grass, seek assistance from a lawn and sprinkler contractor to give your grounds a boost. From planting grass seeds to fine-tuning a sprinkler system, they have the expertise and experience to help you whip your Aurora, ON yard into shape and keep it there.

More&nbsp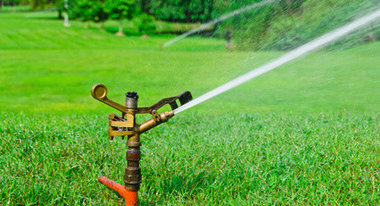 Green Valley Irrigation Ltd.
(416) 677-4874
Green Valley irrigation Green Valley Irrigation is a renowned lawn sprinkler services based out of Mississauga, Canada. Since our inception, we have been offering top-notch...
Read More
A.A Waters & Brookes Ltd.
(416) 665-0052
A. A. Waters & Brookes is owned and operated by a professional engineer who is a certified irrigation contractor and designer. We work with home owners, landscape contractors,...
Read More